The Health Department plans to make its own web site easier to use and James Illig, president of the Health Commission, will soon offer a series of proposals to help diners easily see a restaurant's health score. In the meantime, Mission Loc@l has developed a map for you to explore the restaurant scores for your zip code. It features health inspections conducted between September, 2009 and September, 2010.
Click on your zip code, wait for the map to load, and the scores will appear ranked and coded.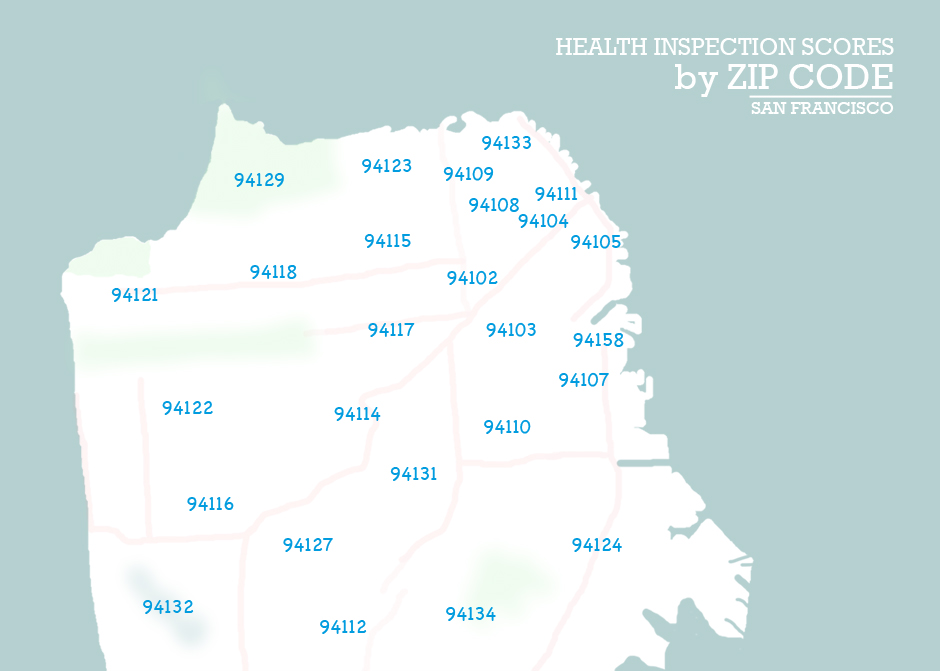 How Scoring Works
Restaurants are measured along a scale of 1-100 for safety and cleanliness. Scores are calculated based on health code violations observed during routine, unannounced restaurant inspections. Violations can be considered high-, medium- or low-health risks, and a restaurant's score is determined by how many of each type are found.